NEW MAIPO BRIDGE WORKS COMPLETED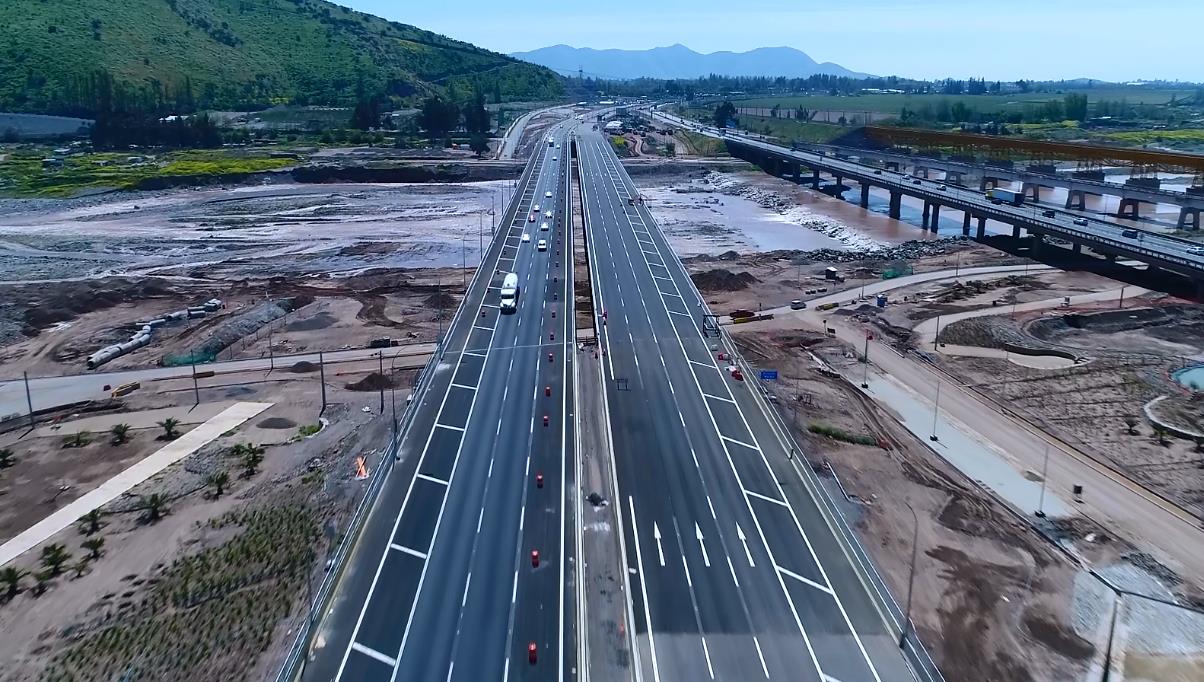 01/2018
The New Maipo Bridge, in the Chilean Route V and part of Autopista Central, was inaugurated by Chilean President Michelle Bachelet last Thursday, December 14th.

The new Maipo bridge is 475 m long. It is formed by two bridges, with typical span lengths of 71 m. Each deck is 18.30 m wide and will allocate four traffic lanes. The deck is formed by a central haunched post-tensioned concrete box girder 6.50 m wide, with the slab overhangs supported in a series of concrete struts.

Back in September one of the decks had already been opened to traffic to relieve major congestion during National Chilean Days. Average daily traffic volume in the bridge is around 80.000 vehicles, with peak values of 110.000 vehicles per day.

OGUP & Asociados Ingeniería Estructural & FHECOR Ingenieros Consultores have developed the concept and detail design for the New Maipo Bridge, and have provided technical support to Autopista Central during construction.


Calle Barquillo 23, 2º | 28004 Madrid | España
T. (+34) 917 014 460 | F. (+34) 915 327 864
www.fhecor.com | fhecor@fhecor.es